Emilee and I had an amazing day recently- we worked with some fabulous vendors to have professional head shots taken for our website. We've decided that we'd like to have people make us beautiful and have fun photos taken every week. We pretty much felt like rockstars.
Here's our before shot: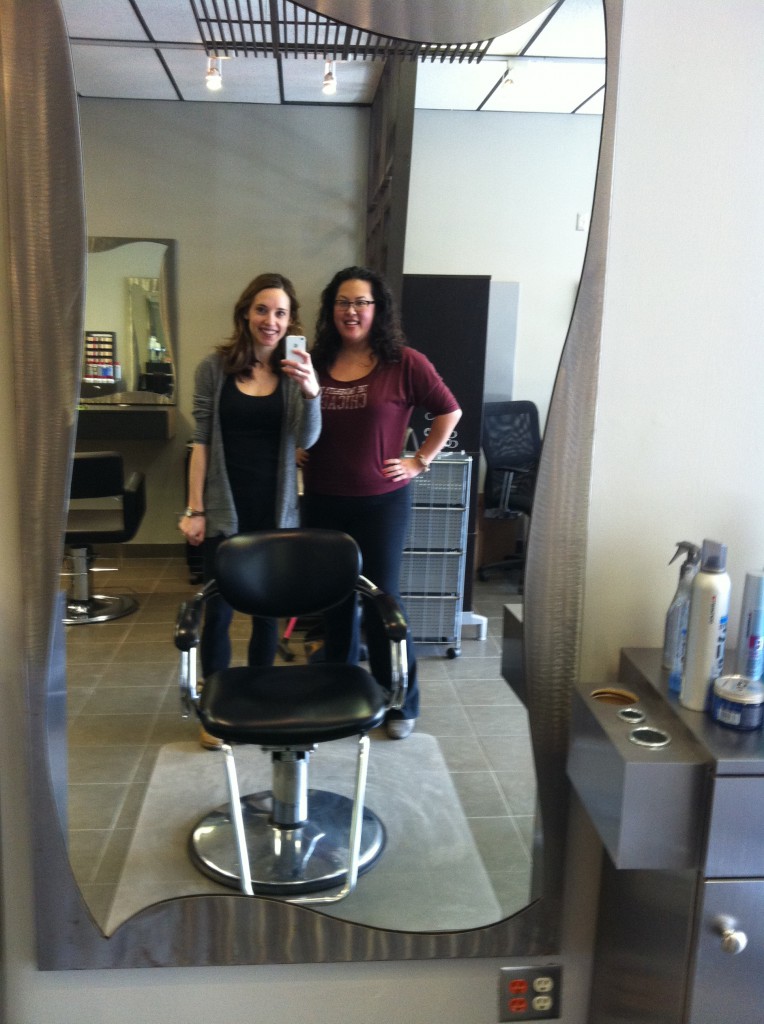 Ivana has been doing my hair for 10 years at Salon 011. Her highlights and cuts are fantastic and she's amazing when it comes to special occasion hair as well. She also did my hair and my many, many bridesmaids for my wedding in 2009 – and she was incredible!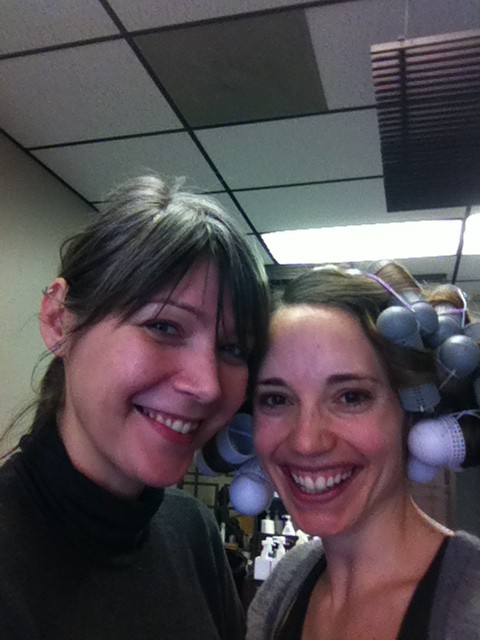 I met Ruth when she did my makeup for my wedding  - she is fantastic. She's able to make people look natural and glamorous at the same time – and she's got an incredible talent for covering up anything you might want to hide.
Ruth introduced us to Brandon Dahlquist with whom we immediately fell in love. He's super friendly and it's easy to feel comfortable around him. We shot at the rehearsal space for the Porchlight theater group. It was open and airy with a natural cool that comes with anything theater. Tons of natural light allowed us to look our best for the photos.
Here are the final choices we made for the website:
Along with the amazing shots, we also had a few hilarious out-takes:
If you're looking for a fabulous team for wedding hair and makeup – contact Ivana and Ruth:
Ivana Anderson, hairstylist
773-348-1000
salon011@gmail.com
Ruth Armstrong, make-up artist
773-248-1000
rutharmstrong@ymail.com
If you need head shots or engagement photos – contact Brandon Dahlquist for a fun and lighthearted afternoon:
Brandon Dahlquist, head shot photographer
http://www.brandondahlquist.com/
773-710-0334
brando773@hotmail.com
{Photos credits: 6-11: Brandon Dahlquist}