I was so honored to work with Mo and Alisa as my first official "Perfect Pair" couple. They were everything you hope to have in wedding clients – organized, thoughtful, kind, friendly, gracious and… totally in love. From the moment I met them , I could tell that they were a perfect match – and it was amazing to be able to witness how much they care about each other.
Their day started at the house they rented for their entire bridal party – such a cool thing to have everyone staying and celebrating  in one location! It was a crisp, sunny Spring morning – a perfect day for a wedding. Bethany Fritz, from maypole studios, was their main photographer and graciously lent us some of her amazing shots of the day.
Alisa and the bridesmaids worked with a great team – Brian Sutherby for makeup from Muse Beauty Pro and Chris Zamastil for hair.  All the girls looked gorgeous!
The group boarded a Chicago Trolley to take advantage of the beautiful weather and capture a few photos around town.
I was a little skeptical of the Lower Wacker shots when we first discussed them (but – what if your dress gets dirty !?!) - but they are absolutely some of my favorites – so raw and beautiful!
Their ceremony and reception took place at Cafe Brauer in the Lincoln Park Zoo. Their ceremony was touching and heartfelt and awesome.
Their reception was such a celebration – full of joy and love and killer dance moves. It was hard to keep myself off the dance floor! Joe from Standing Ovation keep the party going.
The beautiful details were dreamed up by Alisa and Mo and executed by Erin Dahl Sellers at Revel Decor. Cafe Brauer is such a beautiful space, but Erin and her team managed to make it even more beautiful with their chic décor and design elements. I personally loved Alisa's attention to detail and the themes that ran through her entire wedding. Gorgeous!
Alisa and Mo – you make such an amazing couple.
Here's to you as you start your married life together…
and here's to a lifetime of love, laughter and happiness.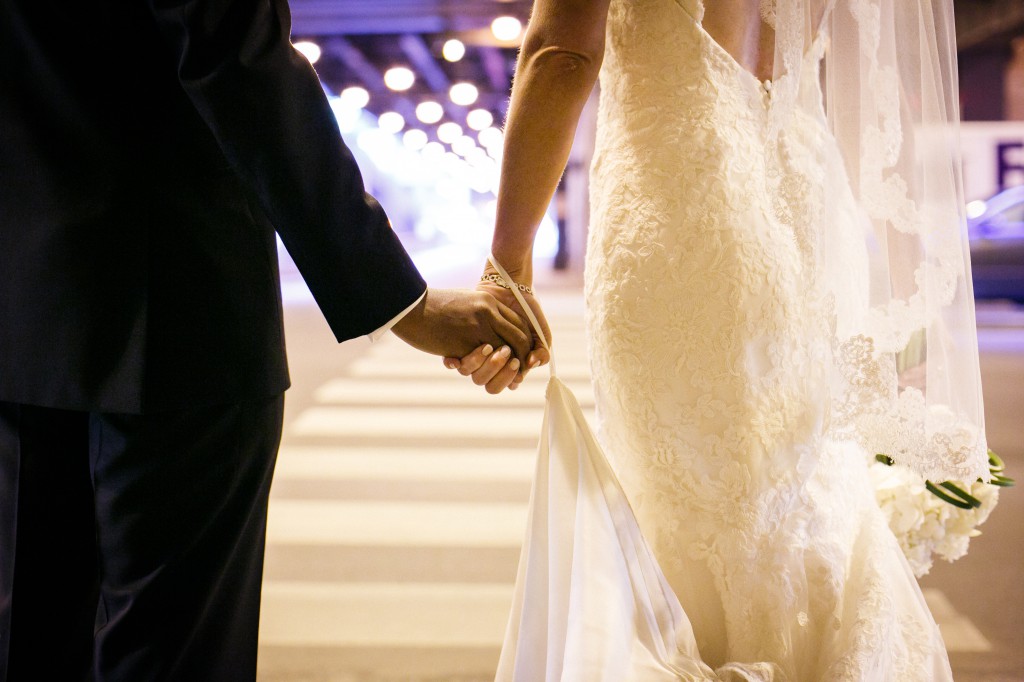 { Photos credits: 1 – 27 : Bethany Fritz}
Other vendor credits:
Catering by Tigerlilly
Ceremony and Cocktail Music by DejaVu Productions
Videography by Lexoria Wedding Films