Looking for an eclectic local for a bridesmaid luncheon? Maybe a fun place for dinner with your parents to discuss wedding details? Or a date night with your fiance to get away from all the wedding planning?
Head up north to the Argyle stop on the red line and venture into Sun Wah. Not for the light of heart, they actually carve their specialty – delicious duck – at the table…but it is sooooo good. The duck dinner includes duck soup a clear broth that has an amazing amount of flavor), duck fried rice (yum!) and the actual duck, served with sticky buns, veggies and a delectable hoisin sauce. Call ahead and reserve your duck in advance.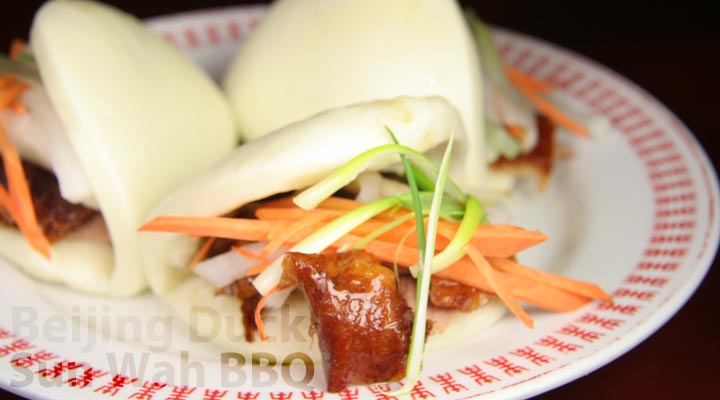 Here are a few photos from a recent birthday lunch we attended at Sun Wah – it's a big restaurant with lots of big round table – perfect for big groups.
Photo credit {1. Sun Wah}